6 Signs Your Client Needs a Life Insurance Policy Review
May 12, 2021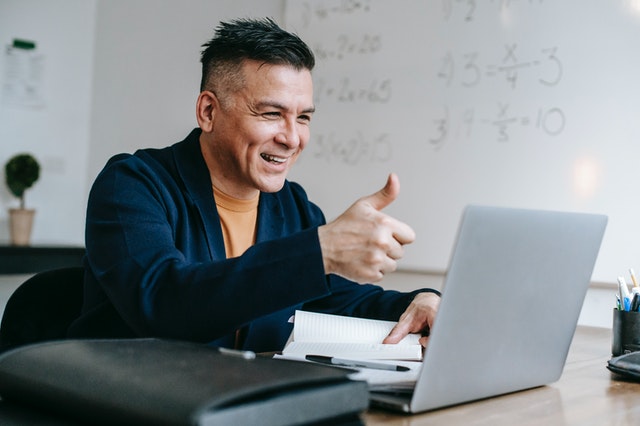 Picture it, your client has been coasting on the same life insurance policy for a few years and has had no concerns or complaints. No need to rock the boat by reevaluating the policy, right? Wrong. People and their needs evolve as life unfolds, and we have seen sizable gains for clients when advisors are able to seize an opportunity in policy review.
Here are 6 key signs to look out for:
1) They don't have life insurance and need expert advice.
Entertainers and professional athletes are two examples of an entire group of people who can accumulate a significant amount of wealth in a modest amount of time. They may have an existing policy which needs revision to scale to their current wealth.
Any ultra high net worth individuals who need to protect the transfer of estate to future generations may lack the proficiency needed to seek out the best possible policy provisions.
Closely held business owners that may not have a policy in place to protect their company, employees and loved ones in a catastrophic event.
2) They think they're paying too much for life insurance.
Clients with loans on permanent policies likely have higher interest rates (8% or higher) than what is currently available. In this circumstance, the client will benefit from flipping the loan into a new policy with significantly lower interest rates. With constantly fluctuating interest rates, it is always a good idea to review and revise a policy out on a loan.
Clients with a policy that was written 5+ years ago need a revision to accommodate life changes and expansion of wealth. An efficient underwriting rate adjustment with even the slightest reduction in rates could save your client a significant amount on their premiums.
3) They have a taxable estate.
Large taxable estates need coverage to safeguard estate wealth from incredibly high tax rates by the IRS. Especially now with the changes being proposed by the current administration.
4) They think they are uninsurable.
Have you heard a client mutter that they wish they could attain life insurance but are under the impression they are not insurable? Some clients have given up on finding a life insurance policy because they have been told they were totally uninsurable, or too expensive to pursue a policy. It is almost always possible to insure someone, and with the right underwriting process. It is always worth a second look to match your client with a policy.
5) They manage a portfolio.
When an individual has multiple life insurance policies it is nearly impossible to keep up with the in's and out's of each individual policy. If you don't know how to navigate the "fine print", it can oftentimes come around to costly or inconvenient problems when you'd have least expected it.
For instance, did you know?:
Life insurance policies lapse. If they aren't paying close attention, a client can mistakenly allow a lapse when intending otherwise.
Life insurance policies "mature" at different ages.
Insurance companies have no vested interest in making sure policies pay out when the time comes.
Some policies are tied to insurance rate changes and will fluctuate over time. Dips or spikes in rates during untimely circumstances can devastate a clients portfolio.
6) They carry a policy with a "captive carrier" or company under public scrutiny.
Currently one of the major life insurance companies is under fire for unethical business practices. Some insurance advisors only have the ability to sell policies from their company's portfolio of policy offerings, rather than negotiating with multiple carriers in the market for the best policy overall.
Any of these circumstances are likely to apply to every client that you advise in one way, shape or form. Take advantage of the opportunity to discuss the value that a policy review could provide the moment you recognize one or more of these six scenarios. Ultimately, your clients will avert certain disasters and you will solidify your position as their most trusted advisor.
Why Advisors Choose TDC Life:
---
Bespoke Solutions
Sophisticated uses of life insurance, long-term disability insurance, annuity rescues, and long-term care insurance
Management of entire insurance portfolio to ensure each policy is operating as intended
Help exploring liquidation options on the secondary market when a policy is no longer needed
Respect across the Industry
Collaborative work with like-minded, motivated professionals